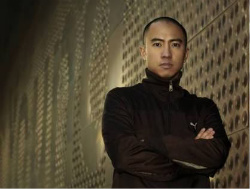 About Javaight:
David Javate aka DJ Javaight aka JV8, is a DJ, event promoter and writer for Nitevibe and 365Mag. A veteran DJ from Washington DC and lifelong dance music aficionado, David's love has always been towards the deeper side of house and techno. As is evident in his contributions to SF nightlife with the deep house night, Staple, the ground breaking techno event, Optimal, and the techno happy hour, Killswitch, David continues to showcase deeper styles with a DJ style which acknowledges house and techno's pioneers while also welcoming today's innovators. Showing the diversity of being able to play during different moods of the night, David always strives to take the listener on a journey, and make an audio collage which moves the mind and body.
About dCOY:
Tim dCOY was raised in the Cleveland suburb of Elyria, OH where he spent many a day on a skateboard, strumming his guitar, and playing in psychedelic/alt/Manchester influenced bands.
In the late '80s, Tim began going to dance clubs, and found himself being more and more influenced by the electronic sounds of Meat Beat Manifesto, Ministry, Nitzer Ebb and 808 State (to name a few).
In 1996, being heavily influenced by the more raw, stripped down sounds of the Midwest, Tim started DJing in Gainesville, Florida, playing sets of pure techno – contrasting heavily against the local standards of breaks and trance. Always in search of a home, Tim would eventually leave Gainesville to follow his heart to the West. By 2007 Tim was in San Francisco and DJing on a steady diet of minimal techno and tech-house. Alongside fellow DJs Razvan, Farzana, and IXD, Tim helped establish Oakland's now legendary Black Market Techno.
In February 2008, Tim decided that everyone needed more techno and co-founded Killswitch with DJ Javaight, a weekly techno happy hour in the Lower Haight where Tim continues to push the envelope and the rhythm into the hearts and minds of listeners. Over the years, Tim has played alongside artists such as Dan Curtin, Seth Troxler, Josh Wink, Meat Beat Manifesto, Todd Sines, Reference, Eric Johnston, and Sassmouth, among others. Always keeping the dance floor a priority, dCOY drops with a solid mix of tech and textures, vibrations and aftershocks.
About Mossmoss:
Mossmoss brings a breath of fresh air to a club scene that is usually bent on taking itself too seriously. Scottish born, Mattie Bowen has been essential in the growth of techno and actively inspires audiences through art visually and aurally. His pursuits all deeply exude a level of class, compassion, and charisma. His own breed of minimal techno born from the bedrooms and studios of San Francisco offers a hint of a vast repertoire to come that inspires the mind and body simultaneously. Mossmoss was one of three artists featured on Race Car Productions Volume 1, their virgin effort. Since then he released an absolute powerhouse of a remix for Monocle's Dilleniidae which stole dancefloors the world over in 2007. With a wide open career in both art and music, and a new EP on Alland Byallo's NLMX net label, Mossmoss will become a household name."
About Dave Siska:
David Siska has been selecting electronic dance music for Chicago's airwaves, loft parties, and clubs for over a decade. In the past several years he's become known in global circles as co-host of the Chicago-based Sonic Sunset radio program, an acclaimed show dedicated to connecting eras and blurring lines between genres in electronic music. After residencies at some of Chicago's most respected venues, David has moved on to San Francisco, where he's focusing on starting his label – Remnant – to showcase texturally evocative electronic compositions from established and emerging artists.